Perfect hotel for business and leisure travelers visiting Osaka
4-minute walk from Hanshin Amagasaki Station
Easy access to main attractions in Osaka:
19-minute to Universal Studios Japan
25-minute to Osaka Castle
ROOM
Standard Single Room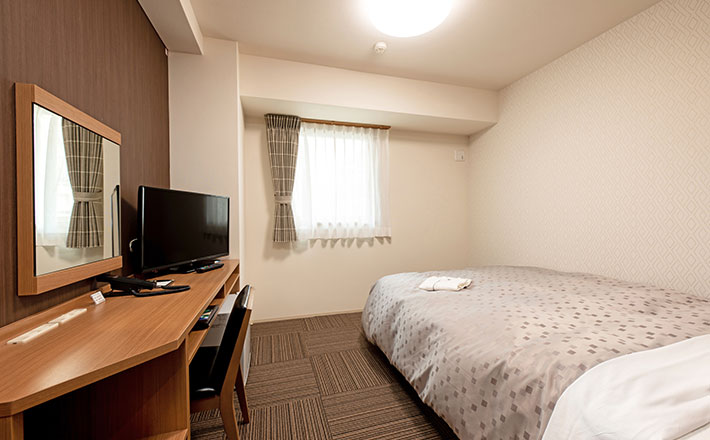 Room Size
12.5㎡
Bed Size
120cm (W) x 197cm (L)
For 1 person
Standard Semi Double Room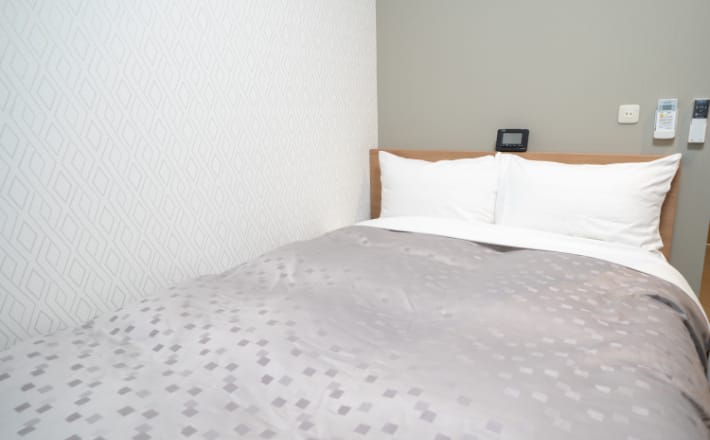 Room Size
12.5㎡
Bed Size
120cm (W) x 197cm (L)
For 1 to 2 people
Corner Single Room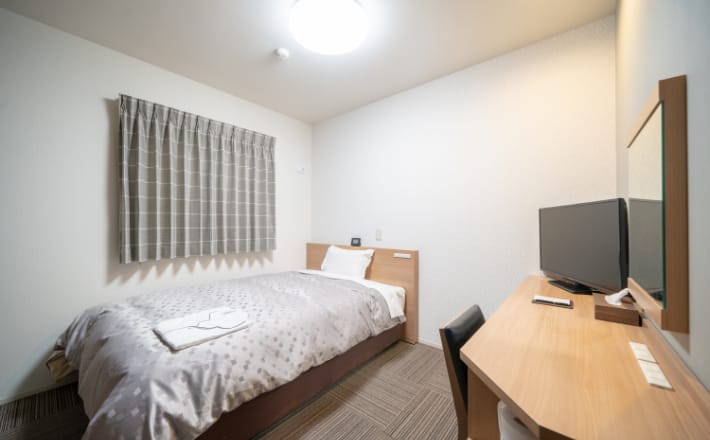 Room Size
13.5㎡
Bed Size
135cm・150cm (W) x 197cm (L)
For 1 person
Corner Semi Double Room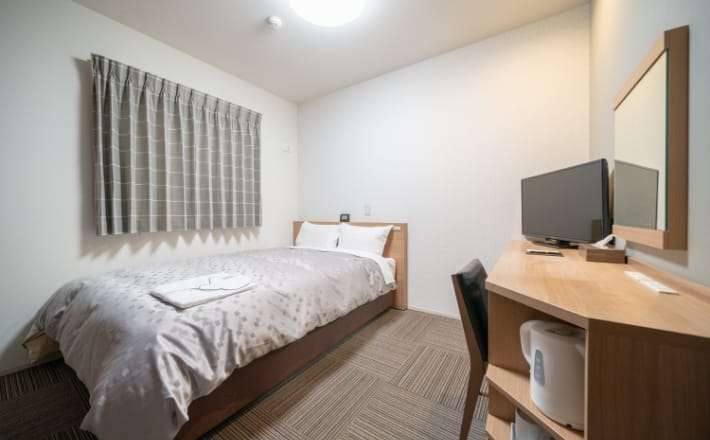 Room Size
13.5㎡
Bed Size
135cm・150cm (W) x 197cm (L)
For 1 to 2 people
Double Room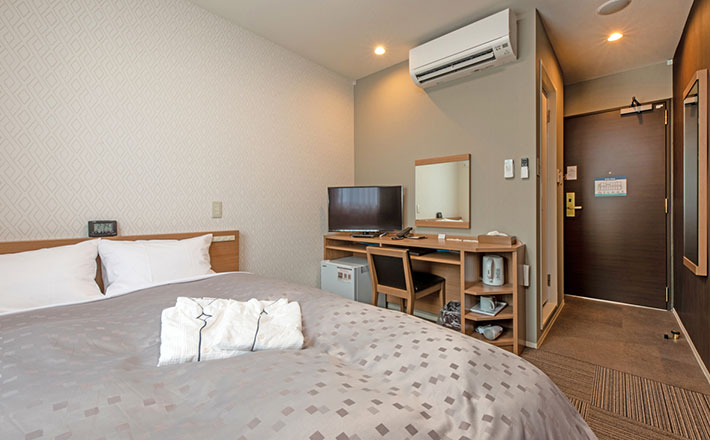 Room Size
15.4㎡
Bed Size
150cm (W) x 197cm (L)
For 1 to 2 people
Deluxe Single Room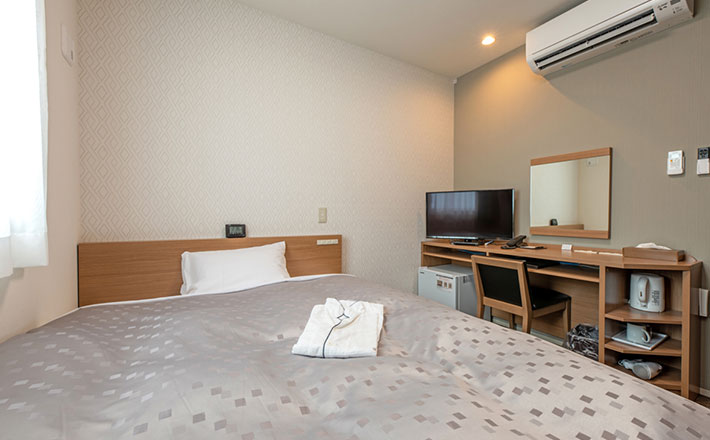 Room Size
15.4㎡
Bed Size
150cm (W) x 197cm (L)
For 1 person
Twin Room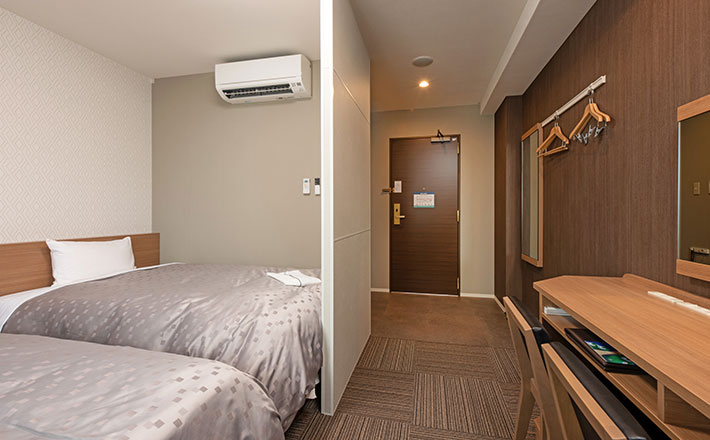 Room Size
18.2㎡
Bed Size
120cm (W) x 197cm (L) x 2
Hollywood style
For 1 to 2 people
Universal Twin Room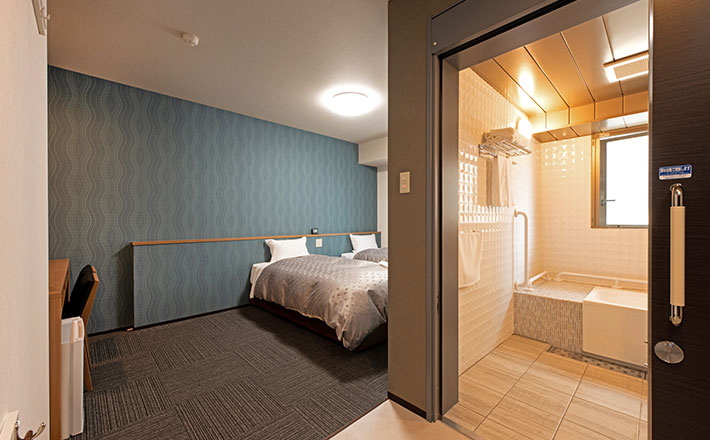 Room Size
25㎡
Bed Size
100cm (W) x 197cm (L) x 2
Extra bed x 1 (90cm(W))
For 1 to 3 people
Hotel Information
| | |
| --- | --- |
| Check-in Time | 3pm |
| Check-out Time | 11am |
---
SERVICE
Complimentary breakfast service
Start your morning off right with a good breakfast.
We provide free breakfast buffet from 6:30am to 9am everyday at the restaurant.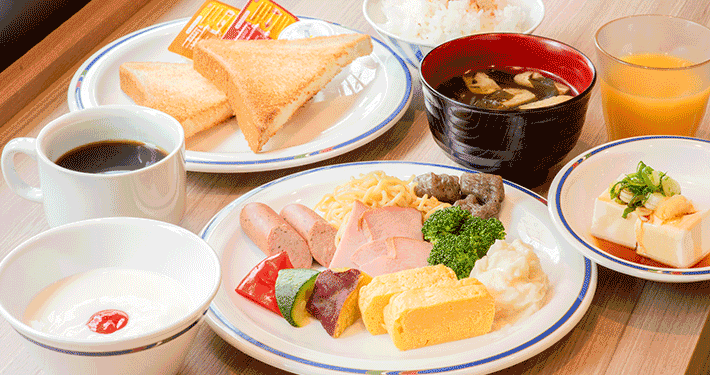 Free Luggage Storage & Courier Service
We understand how inconvenient it can be to carry bags while moving around before check-in and after check-out. We welcome our guests to leave their bags with us so that they get to enjoy the day without carrying anything. Guests can collect their bags anytime they want as our front desk operates 24 hours.
We also accept parcel on behalf of guests (parcel payment must be made in advance). Parcel delivery service is available at front desk too.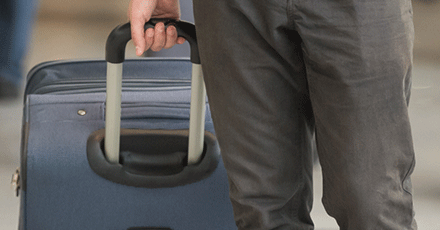 ---
Super Tamade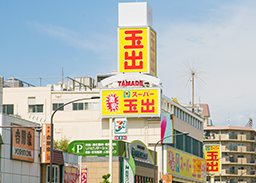 Super Tamade is a local supermarket that open 24 hours a day. You will definitely need to visit Super Tamade for the rock-bottom prices they offer. Super Tamade can be easily recognized by its sparkling LEDs and flashing neon signs.
Amagasaki Shopping Street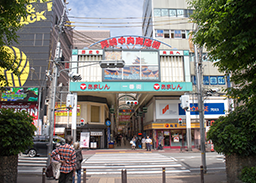 Shop local, eat local, spend local! Visit Amagasaki Shopping Street to experience the most authentic Japanese culture.
---
LOCATION
Address
27,3-chome Kanda Kitadori,
Amagasaki,Hyogo,660-0883, Japan
TEL: +81-6-6430-1100 / FAX: +81-6-6430-1400
Google Map
Transportation
From Kansai International Airport
50-minute by Airport Shuttle Bus
From Osaka International Airport (Itami Airport)
50-minute by Aiport Shuttle Bus
Nearest Station
4-minute walk from Hanshin Amagasaki Station
Easy access to main attractions in Osaka:
19-minute to Universal Studios Japan
24-minute to Osaka Castle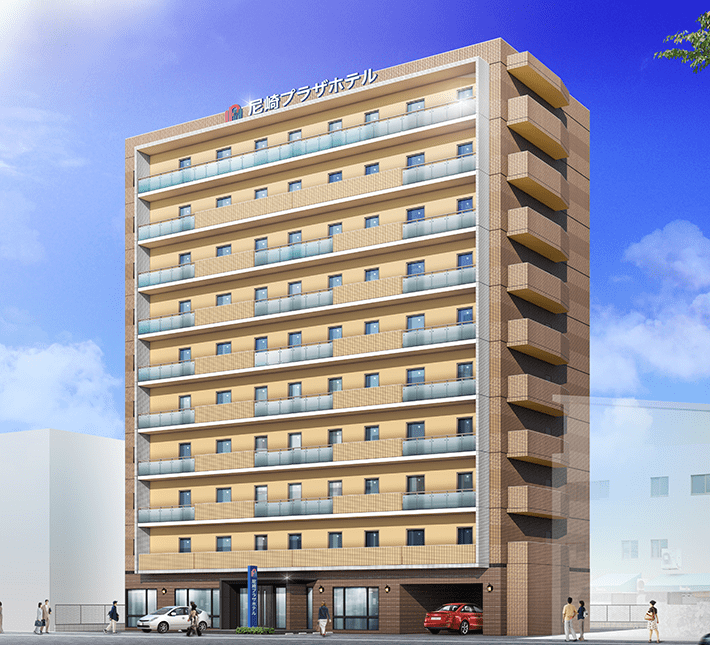 ---
Sister Hotel
Hotel Aston Plaza Kansai Airport
Newly Opened Sister Hotel
20-minute free shuttle bus from Kansai International Airport to hotel
is available. Convenient for leisure and business travelers. Enjoy
onsite public bath and relax yourself after a tiring day.
Free breakfast is provided too.
Find Out More